Doing Science: Buoyancy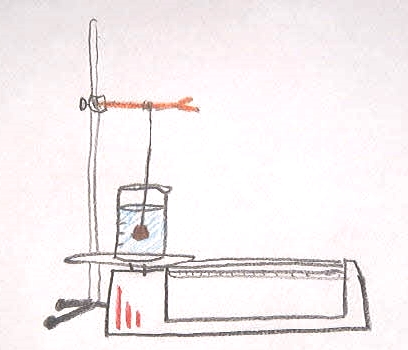 A couple of thought questions to extend your report. Type up your answers and include them in your report.
Imagine a string supports a cylinder suspended in water. The cylinder has a mass of 100 g. The balance reads 10 g after the mass of the beaker and water is subtracted. How much weight does the string support? Write one sentence justifying your answer.
A rubber stopper has a mass of 10 g. When placed under water in a graduated cylinder it is found that its volume is 8.0 mL. Next, the stopper is suspended from a string into a beaker full of water set up on a balance. What mass will the balance read after the mass of the beaker and the water is subtracted out?
What if it wasn't just plain water? Take an object that has a suspended mass of 10 g in water. What would its suspended mass be in salt water, with a density of 1.1 g/mL? Explain your answer.