Upward Bound Chemistry
Summer 2019
Instructor: Aaron Keller

Contact Info: email to aaron.a.keller [at] gmail . com
In this course you will learn about some of the basic, important topics in chemistry. This should prepare you to approach a school-year chemistry course with some real confidence in conceptual knowledge, mathematical skills, and laboratory technique. I intend to cover Dimensional Analysis, Classification of Matter, and Atomic Structure. Several interesting labs will allow the topics we touch on to be a bit broader.
As with all the Upward Bound courses, you are not given a final grade. Instead, I will write a narrative evaluation which assesses:
understanding of conceptual information
laboratory technique
math skills as applied to chemistry
cooperation with classmates, TAs and the teacher for purposes of learning the material
individual achievement, such as on tests and lab reports
completion of assignments
use of safety equipment
communication skills
This evaluation will be based, in part, on the grades you earn on the work you do. I will give grades for each assignment and test so that we can both keep track of your progress in the course.
Grade Weighting
The grading policy is designed to reflect how much work you put into learning. If you put in the effort to learn the material you will do well. Your grade will be based on the following categories.
10% - Classwork/Homework
45% - Quizzes: there will be three quizzes
45% - Labs: working in the lab is essential to understanding chemical theory; writing about what you learned is possibly even more important
Make-up Work
If you miss class then you may make up the work you missed. You must see me and ask for the work as soon as you return to class. Or be in touch with your TA, who can help you to figure out what you need to do to catch up. This must be on your own initiative: advocate for yourself! We will determine due dates for make-up work as needed.
Late Work
Late work is subject to a penalty of 15 points on a 100 point assignment. Late work is better than no work. Communicate with your teacher about your needs and make a plan together to get your work done. You can only learn from the work if you do the work!
Lab Safety
Safety is of paramount importance in the lab. Warnings of particular hazards will be given in the introduction to each lab activity. Students will be reminded once of safety rules. Students who do not heed such reminders will have to sit out the lab and take a zero.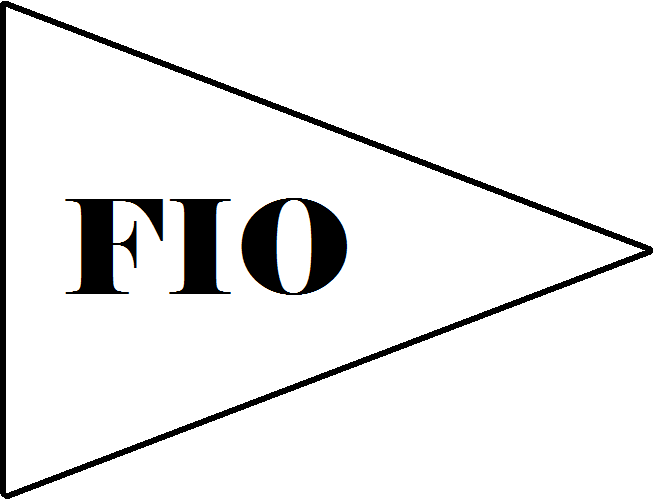 Figure It Out (FIO)
The motto of my classroom is FIO (Figure It Out) but, being so short, it is a bit open to interpretation. I would like to make clear what I mean by it.
FIO does not mean that you have to do your work and learn the material on your own without any help. When you are working on figuring it out it's fair to use all the resources you have, including your classmates and your teacher. When you are working on figuring it out and it takes a long time because of all the mistakes you made and all the wrong paths you followed this is not wasted time. By making the mistakes, and recognizing them, you learn better and less superficially. Isn't it better to make the mistakes up front rather than on the quiz at the end of the unit?
When I tell you to figure something out it doesn't assume that you know all the background or that you already understand it. Quite the opposite, because if you did know those things you wouldn't be learning something new. When I say that you should figure it out it means that I believe you have the tools and background needed to stretch your mind to learn new ideas and develop new skills. And when you struggle I will be there to help. Asking for help is part of figuring it out, even though I will sometimes help just by asking more questions. When you ask questions after struggling with the material for a bit then they lead to better learning than if I anticipate questions and explain it ahead of time. This is because you have engaged with the material and begun to recognize what parts of it make sense to you and what parts are confusing.
The thinking that I or anyone else does for you will not benefit you in any way. To whatever extent you can do all of your own thinking to work through a problem, that is the measure of how well you will understand it in the end. Someone said that they don't learn well when they have to teach themselves. Teaching yourself is a skill and we are not born with it: you have to work at it and develop it over time. Ultimately, no matter how good your teacher is, you are responsible for putting the pieces together in a way that makes sense to you. You are teaching yourself every time you learn something new. People who do learn well by working on their own use their own strategies but for a start I advise you to read, re-read, try to solve the problem, try another way if it doesn't work, reflect on whether your answers make sense, ask a friend for help, and finally ask your teacher. Be willing to make mistakes and learn from them: your homework doesn't have to be perfect and you don't learn it before you do the problems, you learn it by doing them.
FIO is not a rude or a blunt statement to make you stop asking questions. It's a philosophy of learning that puts the learner, not the teacher, in the center. If your model of learning is passive and based on the efforts of the teacher alone then you will probably be able to temporarily memorize some facts and skills but you will not develop a deep and true understanding. True learning means that you can apply your knowledge to new situations, not just to the specific examples used in instruction. By thinking for yourself you can learn to solve problems you haven't seen before. When you make connections between facts and ideas yourself they are more meaningful and you remember them better. When you figure it out yourself you own the knowledge because it isn't enough that someone else understands it—you do.
One student wrote this about the motto: "…you can tell or teach someone something a million times but until they figure it out or realize it for themselves, they have no reason to believe or understand it." And I couldn't have said it better myself. Another wrote: "I've never had a teacher use a motto like this. Usually my classes are more memorization than learning so I'm really struggling to adapt to this method of teaching." It isn't easy to learn deeply so that you can apply your knowledge but it's far better than memorizing something you will soon forget.
I hope this clarifies what I mean by the classroom motto of FIO and that you will work with me to help yourself to learn how to learn.